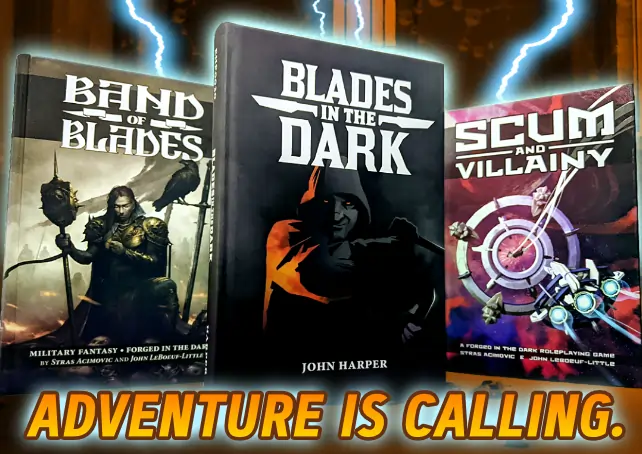 Mercenary. Scoundrel. Rebel.
Prowl the bloody fields of Aldermark, the gritty streets of Doskvol, or the depths of the Procyon Sector. Three great games sharing one acclaimed rules engine.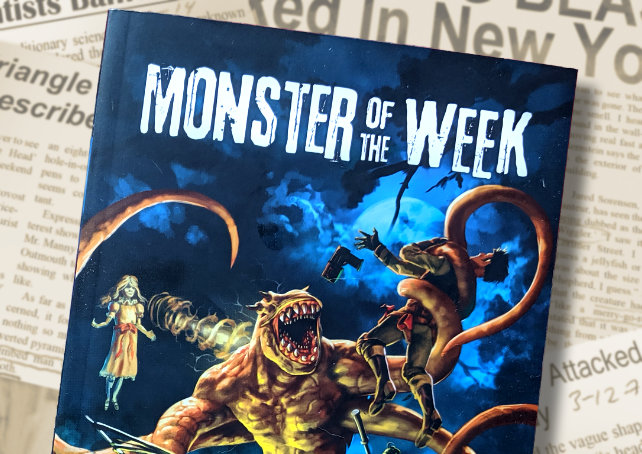 Monster of the Week
Most people don't believe in monsters, but you know the truth. They're real, and it's your task to bring them down.
Word from the Hat
Get our newsletter, Word from the Hat, delivered right to your inbox no more often than once every two weeks! (We'll keep it to once a month whenever possible.)
Processing…
Success! You're on the list.
Whoops! There was an error and we couldn't process your subscription. Please reload the page and try again.
Roleplaying Games
Card & Board Games
Dice & Accessories
Fiction & Non-fiction
On Sale